SWIS drainage cleaning service now offers new value added services at no additional charge! 
We are rolling out an exciting new program for drainage cleaning at SWIS. It is important to us to show you what is going on inside your drainage and find solution to problem. We will bring out our camera and roto rooter at no additional charge. That is not all, we are adding value to your service by adding an addition 30 minutes of work time, from 1 hour to 1 1/2 hours. If you need additional work after 1 1/2 hours you will be charged a flat hourly rate with your approval.
You can get the hydro jet, camera and roto rooter together in one affordable price.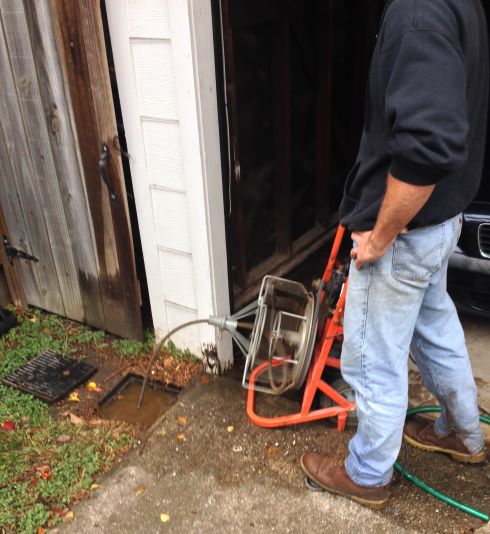 There will be no doubt why your drainage is not working properly. We want you to see why your drainage is not working properly! Clogged drainage pipes can backup catch basins quickly. If you're not properly flushing your pipes and catch basins, you're not getting all the gunk out. Buildup in your pipes cannot always be cleared with traditional methods, as it can get pushed to the sides and be left filling up your pipe.
Hydro-jetting may be the answer to your dirty pipes!
Hydro-jetting will get your leaves, grass and soot build up out of your pipes. We also carry roto-rooters and camera equipment if needed. Learn more about the Hydro-jet and how it could help your drainage system.
Something to Remember
Heavy spring time rains can really get your yard wet especially when yard is saturated. Get ahead of the busy spring time by booking today. If you would like a free quote on a new drainage system, call us today at 281-494-3700.  We will send out one of our SWIS certified drainage specialists to design a drainage system that is right for you. Feel free to click here to request an appointment or call 281-494-3700.